X64bit.net Newsletter
July 2006 Volume: 1 Issue: 10

Welcome

We would just like to say welcome to all of our new users. If you have been browsing these forums and have not signed up? No need to be shy, here everyone is welcome, so start signing up and posting.

Sig changes

Due to heavy bandwith usage, we have decided that all sigs may not be greater than Width of 400px and Height of 110px . Advertising is allowed as long as it is typed under the sig in normal font.

Microbeta

I am sure a lot of you are wondering what happened to Microbeta?
Quote
MB server was taken down due to an accounting error, but there was really no reason for me to bring it back online, so I have agreed to have the MB domain redirect to the forums here at x64bit.
- Kelpfries
I would just like to say since I was a member of staff at Microbeta. It will be missed and thank you to all of you who played a role at Microbeta. Long live Microbeta
More info
Microbeta
Vista
Vista 5456.5, if you still have not seen screenshots of it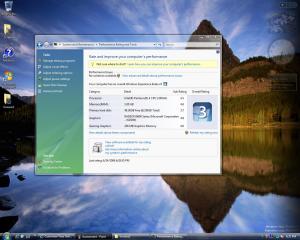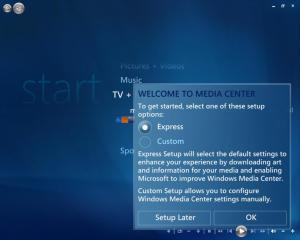 Then look at
THIS
thread
Vista Photo Gallery
Vista has incorporated a bunch of easy to use, high quality, and extremely fast photo correction tools into the Photo Gallery. I'm going to walk you through what each of them does so that you can make your photos pop.
All of the editing tools in Vista are located in the Gallery Viewer. You can get to this by double clicking on a photo in either the Vista Photo Gallery or from any folder. The various fix tools are all located on a pane which you can open up by clicking the "Fix" button in the command bar.
Find out
more
Are you enjoying Vista?
Some of us are enjoying Vista? Are you? If you are or even if you are not let us know.
This
thread is worth taking a look at.
New Vista on its way
Microsoft this week plans another Vista beta 2 drop that is promised to hog fewer system resources.
At Microsoft's Velocity 2006 worldwide partner conference in Boston Tuesday, a Microsoft executive said the updated beta will be available to Technet subscribers "in a few days."
"Vista in its beta form is pretty taxing on the system. It's slow and a little non-responsive," said Mike Sievert, corporate vice president of Windows client marketing at Microsoft.
"That piece of software is now about nine weeks old and that may not sound like a lot but at this stage, that's an old version in software terms."
"You'll see a huge difference [in performance]," Sievert said of the interim release, noting Microsoft is recommending 512 Megabytes of memory when testing the new code.
It is another interim beta release since Vista Beta 2 was announced at Microsoft's Windows Hardware Engineering Conference in May. Beta 2 was made available broadly via the customer preview program in early June.
Theres even more
HERE
Automatix 6.2-1
Review by Linoman
With copyright patents all over the place. A lot of Linux distributions have been forced to exclude property codecs. The good thing is how ever, the user can download these codecs later. Ubuntu and its derivatives are plagued by this.
For a beginner this can be quite a daunting task. A few scripts have arrived on the scene to assist users installing property software/codecs.
One such script is Automatix. I first came across it last year, when I was using Ubuntu 5.10 Breezy. I was amazed at how much easier it made my life. Then I decided to start using the alphas of Dapper Drake. I was saddened that Automatix did not support it then. When Dapper Drake arrived on the scene I install Kubuntu 6.06 LTS and went hunting for Automatix.
I was pleased to see, Automatix now supported Dapper Drake. Automatix has come a long way. When I first used it last year. The script would crash with out warning. In this release I did not have these problems. Installing and keeping Automatix updated is a breeze. Automatix can now install and update by apt, just add the appropriate entry to your /etc/apt/sources.list.
For Ubuntu; Kubuntu; Xubuntu "Dapper Drake" Automatix installs the following: Please note that the Automatix developers either add or remove certain items with new releases)
Read the
rest
Windows Internet Explorer Beta 3
Do you have it? Are you looking for it? Have you tried it and want to tell us more about it? Do all of this in this
thread
Latest:
Tell us about your eBay
experience
How fast can you type? Find
out
Take a look at our users July Desktops
clicky
Do not forget to patch your Windows PC's,
thread
Until next time take care
© 2006 X64bit.net
All Rights Reserved
Editor Linoman