I got an e-mail, which i kinda knew it contained a virus...
i forwarded it to my Yahoo and gmail account...

Yahoo caught it, and Gmail just rejected the e-mail sending it right back.
Im feeling a little testy tonight, so I download it from my e-mail to see what bells and whistles go off and this is what happens...
Microsoft Security Essentials went off immediately...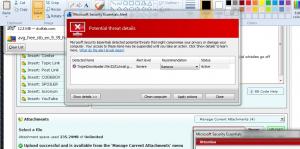 AVG said nothing...
So i figured I'd give AVG the benefit of the doubt and manually scan it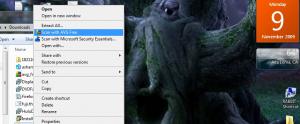 And the results....
I think this pretty much sums up AVG9 as a good antivirus scanner. AVG, if you get any better, please contact me, I'll be more than happy to retry. As of now, your UNINSTALLED!