X64bit Newsletter
December 2006 Volume: 2 Issue: 2




untitled.JPG 12.47K 21 downloads


All of us here at x64bit.net wish everyone a
Merry Christmas and prosperous New Year.


Scara's build part 2:



All that I can say is that the progress has been excellent - Lino

"I took the Core temps after rebooting back to 3Ghz as I forgot to do it clocked.....LOL........but they are near enough as we are only talking seconds just after the Prime run......

Gonna try for 4Ghz later but it will be a struggle I think as this BIOS is very picky......had to relax timings on RAM more than I would have liked and had the RAM at 2.3v.

Looks like I'll have to really up the chipset volts for higher figures.......

Still.......only 1.8s behind RJsPC's score of 12.281s now"



Rest


VISTA:


After five years, a complete restart of the entire Vista project and a year in beta testing.
Windows Vista has finally reached RTM. The final build number is 6000.16386.061101-2205. Vista GA (General Availability) will be from 30 January 2007.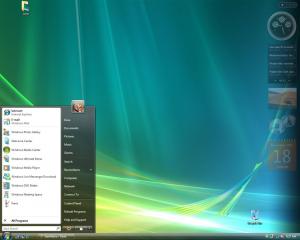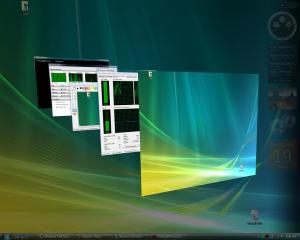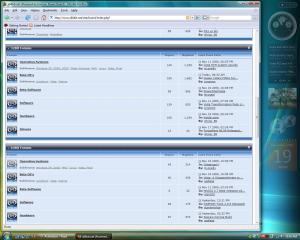 More

Xbox 360 HD-DVD Drive Review-chriso_86


"The system comes with:
-It's own power adapter.
-A USB cable to hook the drive to your Xbox.
-A nice Media Center Universal Remote.
-Installation Disk
-Manual
-King Kong (HD-DVD of course)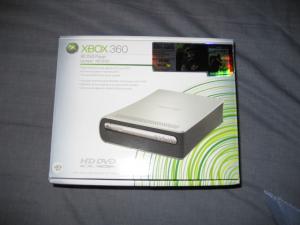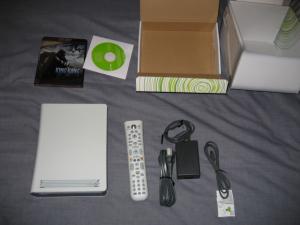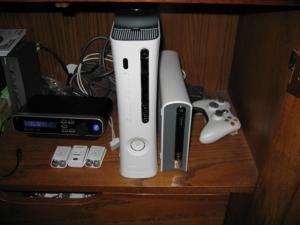 Rest



qqqq.JPG 13.93K 28 downloads

We now have our own chess room thanks to brewin, so what you waiting for? Sign up

http://chessroom.x64bit.com/
http://www.x64bit.ne...p?showforum=122

Generations

"Sorry! I didn't know where else to put this and I don't know if the quotes will work here. I'm sure the emoticons won't. You will have no problems understanding regardless.

QUOTE(GSG-9 @ Dec 6 2006, 11:04 PM) *


PS where did everyone go? the planet feels so...dead.

Reply: WFO

The old guard are all over here...

http://www.x64bit.ne...board/index.php

Register, click on New Posts and you will think you were here."

Athlon 64 FX-70 series launchedseries


The FX-70, FX-72 and FX-74, clocked at 2.6GHz, 2.8GHz and 3.0GHz, respectively. All three are fabbed at 90nm and contain 2MB of L2 cache. Their on-board memory controllers support up to 800MHz DDR 2 unbuffered SDRAM, AMD presentation slides reveal.

As expected, they use AMD's workstation- and server-oriented 1,207-pin Socket F infrastructure. They are each rated to consume no more than 125W of power. AMD will brand the two-socket systems as Dual Socket Direct Connect (DSDC) technology.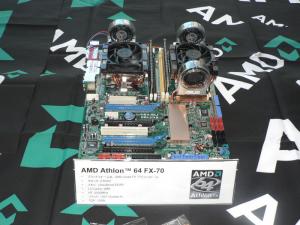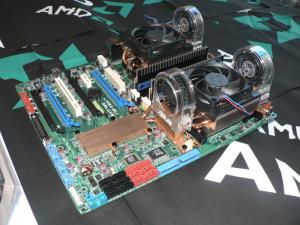 Major NV driver bug on 8800 series!


On most systems, any driver from 97.28 and up has a bug in which it causes 2 of the 3 memory clock generators to stick at 400mhz regardless of what your overclocking software is telling you. Using Rivatuner you can see it happening.

Status: not RivaTuner issue, NVIDIA driver's bug, two of 3 memory clock frequency generators are really running at 400MHz

G80 boards use 3 independent memory clock frequency generators (1 generator for each 2 memory channels). When the PC is booting, core/memory clocks are set to much lower clocks comparing to the clocks set in Windows GUI, and at that time BIOS programs all 3 memory generators to 400MHz. When the OS finish loading, driver must switch all 3 generators to target memory clock. 97.02 driver does it properly, 97.28 - doesn't and leaves 2 of 3 memory clock generators running at BIOS defined 400MHz clock.

More

x64bit.net Projects


x64bit Screen Savers: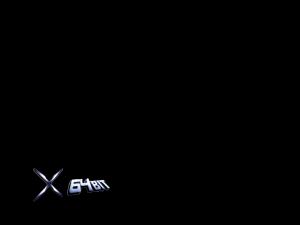 x64bit Logon Screens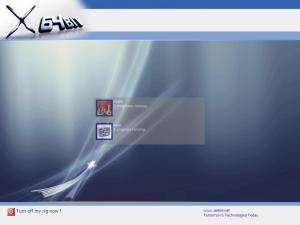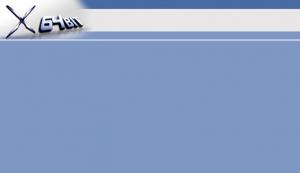 More info here and here

Many thanks to vrosa x64


Water Cooling System Build - chriso_86


"Well, I am taking the plung!! (get it plung) I am going to water cooling!! I've got the radiator on the way, it is a dual fan black ice. Here is the rest of the stuff I am looking at:

Mounting Bracket
Pump
CPU Block
Fill Port
T-Line
Clamps (about 15 of these)
Tubing (about 10 feet)"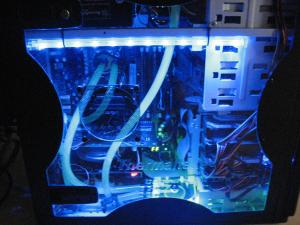 Read the rest

Birthdays

Hey Happy Birthday/Be-lated birthday to all of you

Nvyseal-10Nov
Tweak-2Dec
GSG 9-20Dec

If I have missed anyones birthday, I am sorry.

Hot Topics


December Desktops,,Take a peek
X64 SP2 Beta Refresh 2,, Take a look
Possible Skype Worm,, more info
Parents Nearly Trade Kids for PS3s,, give me a break
What job do you have?,, tell us
Our Merry Christmas thread,, Read

From x64bit.net staff
Happy Holidays
© 2006 X64bit.net
All Rights Reserved
Editors Linoman and Nvyseal