Came across this nifty little tool for comparing your current DNS servers against others, and recommending the fastest DNS servers to use.
It hunts down the fastest DNS servers available for your computer to use. It runs a fair and thorough benchmark using your web browser history, tcpdump output, or standardized datasets in order to provide an individualized recommendation. It's a Google project.
Download the tool
HERE
(version 1.3.1 is current)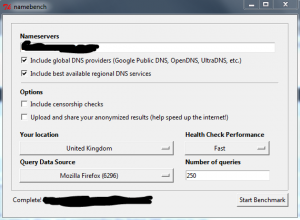 Best extract the file to your desktop first, no install required, and run the program. Let it do its thing, took about 3mins on my system, after which you will get a report similar to the following: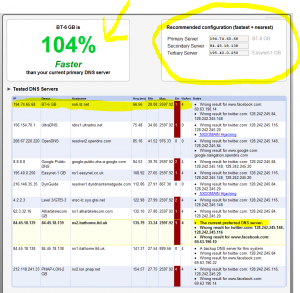 According to my report, it recommends the above DNS servers, which I then enter into my Router and save the configuration.
TAKE A NOTE OF YOUR ORIGINAL DNS SERVERS BEFOREHAND INCASE YOU WISH TO CHANGE THEM BACK!!
Upon testing, it does seem rather quicker and snappy,
104%
faster??, well I have no way to measure that, but all in all a good tweak

Give it a try and see what you think - nothing to lose