Today Microsoft released Windows Vista 5308 to Beta Testers. Dubbed to be a feature rich build, and able to be installed over XP as an upgrade although we dont recommend this unless you have a current backup of your OS and its programs plus your data files. I had a chance to look under the hood of Vista 5308 and i must say i am quite impressed with the speed and UI.
Just weighing under 3GIGs without legacy drivers the OS is not a mizer on your Hard drive, but what do you expect with all the bells and whistles added.
Install was a breeze. I answered a couple of questions at the beginning and it installed itself just under 45 minutes
IE7 has not changed much since previous builds, but does include defender and is able to report phishing sites. Tabbing is a standard. There still are many bugs to be worked out here.
System rating is something im new to. Seems Vista is rating my system as a 3. I have not installed any drivers other than what came in the OS so i might be able to improve my overall rating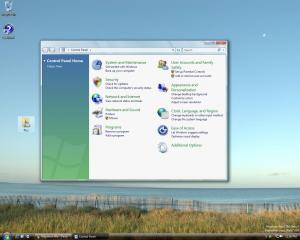 A Lot of people have asked me if the sidebar is included in this build. The answer is YES. It resides in your accessories, and needs to be turned on. 3D flip is also there, and with a push of a button (or two) Windows Key & Tab, you can flip like a pro.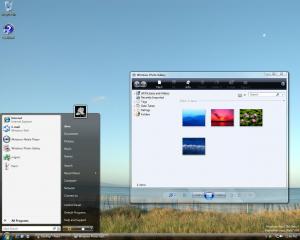 Migration wizard helps you move your flies over to the new OS/Computer. Photo Gallery has been pretty much been left untouched.
Games have a facelift and look quite nice