After deciding that I would redo the MacPro case that I had previously posted about, I decided to go for the G5 as the case for an X99/Xeon system that I am piecing together over the next few months. I used the Mountain Mods rear panel and mobo tray combo to get the G5 ready to accept an mATX. I wanted to avoid the wiring hell that I had going on with the Pro case, so I decided to reuse the old PowerMac PSU case, gut it, and strip down a Corsair SFX 600. The guts of the Corsair, placed on standoffs epoxied to the floor of the old case PSU, left plenty of room to hide excess cable while also offering a better overall access to devices in need of power.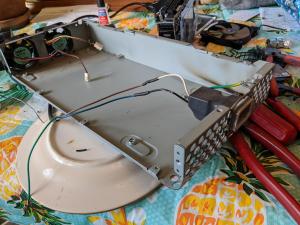 the nekid PSU case...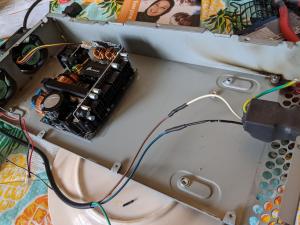 checking for placement. I may have to go with individually wrapped wire as I will need a bit more length on some.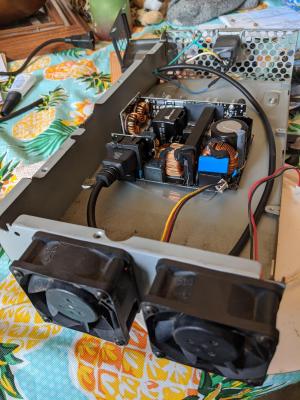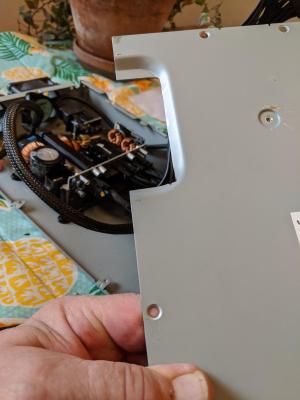 I had some cutting to do re the lid of the PSU. I think I can get away with the top shelf remaining stock as it has wider openings...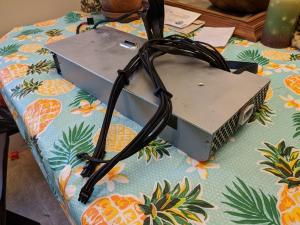 OK, top shelf back on. Time to check how it mates with the G5 innards...
I had to pull one of the 80mm fans to get the dingus in...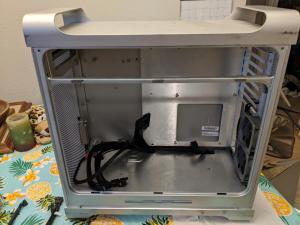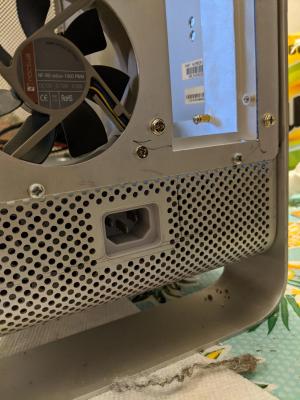 And here we see the classic fitment, IEC meets the butt of the G5...