i love the "glass" transparency around windows in vista, and wondered if there was a way to get "more" of it
(wider glass areas), so after a few adjustments, i now have "big" glass:
first, right click on your desktop, and select "personalize" from the menu:
then click on "window color and appearance":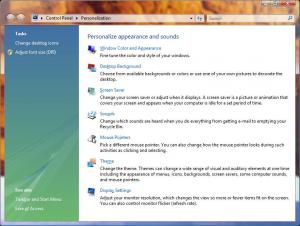 then click "open classic appearance properties for more color options"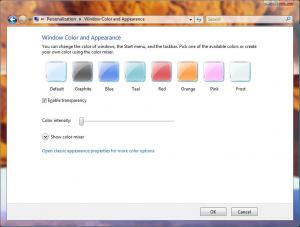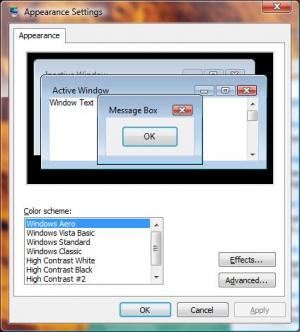 now, click on "advanced".
here, we get the classic options to change border sizes, etc.: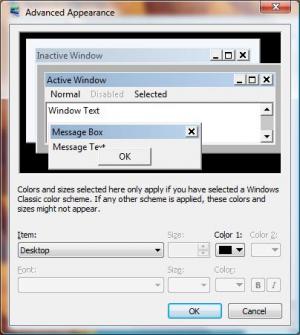 then choose the dropdown menu under "item":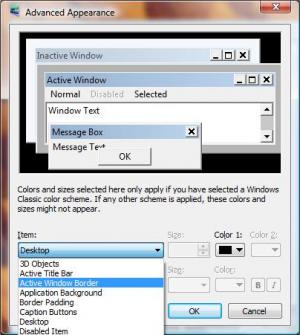 and increase the amount in "size":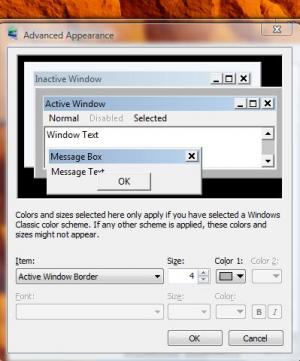 do the same for "border padding", and "inactive window border" if you like.
the glass looks a bit wider now: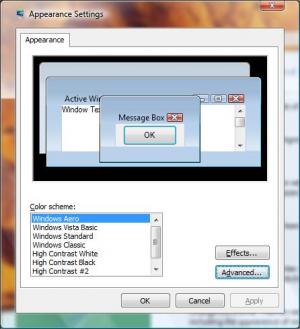 you may want to experiment, as you can get too carried away, and end up limiting your menu choices in the title bar, such as in paint, etc., if the increase is too large.