1
October 2008 Desktops
Started by
Guest_scaramonga_*
,
Sep 30 2008 11:16 PM
This topic is locked
Posted 12 October 2008 - 07:05 PM
Wow, truly amazing


---
Posted 12 October 2008 - 07:46 PM

talker, on Oct 11 2008, 08:11 PM, said:
Here's my input for the October Desktops. This is an actual photo at Flagstaff, AZ USA. Below is a link to a NASA site that gives some background on the pic. I thought it was pretty neat...Bill.
NASA Link about the pic
Bill, that one actually takes my breath away. How gorgeous!
Changed mine to this: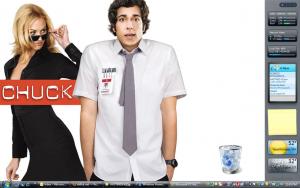 The Chuck is a GO!
---
#18 Guest_scaramonga_*
Posted 21 October 2008 - 06:06 PM
---
---
0 user(s) are reading this topic
0 members, 0 guests, 0 anonymous users